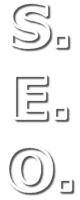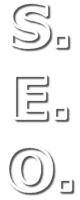 Search Engine Optimization (SEO)

♦ We make your website "search engine friendly". We use an internal site & external site linking strategy that makes it easier for the search engines to spider and index your web pages. Search Engine Optimization is a process of improving the volume or quality of traffic to your website from search engines like Google, Bing, Yahoo, Ask, Etc.

Included FREE with Every Site We Create :
♦ Specific Title Tags, Specific Description Tags, Specific Keyword Tags, Robots File, and Sitemap File along with any META tags that will make your site more visible and 'index friendly' to search engines.

Included FREE with each Hosted Website :
♦ A Complete Site Map of your website will be installed and registered with Google. Most Major Search Engines use the same site map information.